On May 15th, Saint Luke Society headquarters appointed an intern staff in Nigeria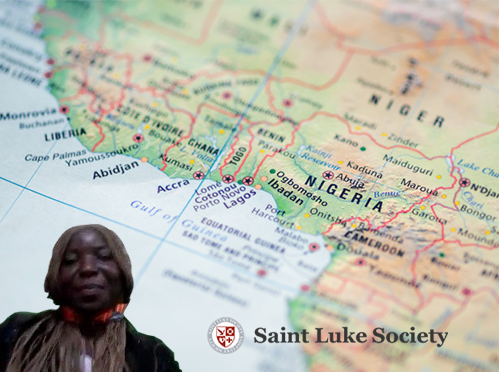 The appointment came after a meeting in which Dr. Joseph Lee explained the vision and plan for a medical mission in Africa to the newly signed registered member. Dr. Afuye came to know Saint Luke Society through Dr. Peter, the representative of Commonwealth of Independent States region and he testified that Dr. Afuye will be a good candidate for the intern staff. She expressed her will to be part of Saint Luke Society and work together. Dr. Afuye was given a position of intern staff and will need to complete ten bible lectures in order to move on to the next level of membership.
With her given position, she will be in charge of recruiting medical personnel and mission activities in Nigeria under the guidance of Saint Luke Society. The leadership of Saint Luke Society shared that it is very hopeful that the medical mission in Nigeria is opening up with the appointment of the intern staff. They are asking for a prayer that Dr. Afuye may grow well in the word as a firm future leader to lead the medical mission in Africa.