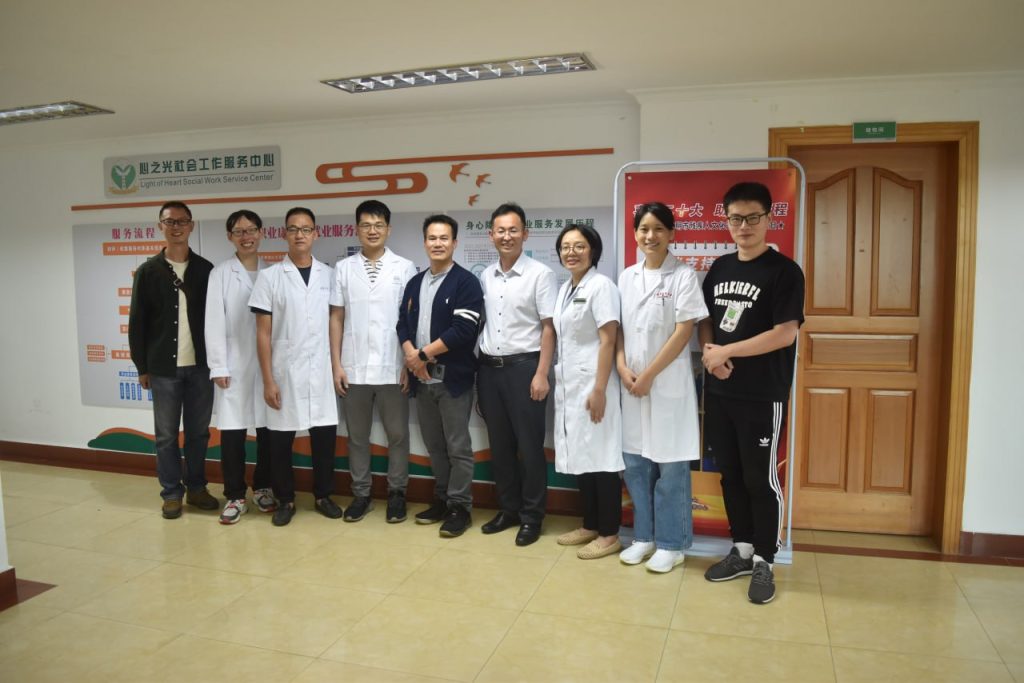 On August 25th and 26th, Saint Luke Society China carried out their first medical service event in Kunming city, Yunnan province. Pastor Simon and a dedicated team of seven doctors from SLS China participated in this three-day initiative, which was organized under the guidance of the Holy Spirit.
After more than two months of preparation, SLS China established a meaningful partnership with the "Morning Light Gospel Center" in Kunming. This center specializes in assisting individuals struggling with internet addiction, gaming, gambling, substance abuse, and alcoholism.
On the first day of this remarkable endeavor, Teacher Wu, the leader of the gospel center, introduced SLS China to another organization called "The Light of Heart Social Welfare." The doctors from SLS China wasted no time and promptly visited this organization, where they provided medical care to over 50 individuals. Notably, many of those they assisted were elderly and non-believers.
The medical team was divided into four groups, each specializing in various aspects of healthcare. Dr. Shunwen and Dr. Ouyang Yining handled Western Medicine, Dr. Zhanyou and Dr. Wenbin took charge of Traditional Chinese Medicine, Dr. Liqian focused on Psychology, and Dr. Leiwei specialized in Gynecology.
Dr. Shunwen, the Representative of SLS China expressed his deep appreciation for the dedication and diligence exhibited by the doctors. He noted that they worked tirelessly, even foregoing lunch, to provide care to those in need. He added, "I am grateful that God has bestowed them with such compassionate hearts, just as the Lord has shown mercy to those who were lost, like wandering sheep."