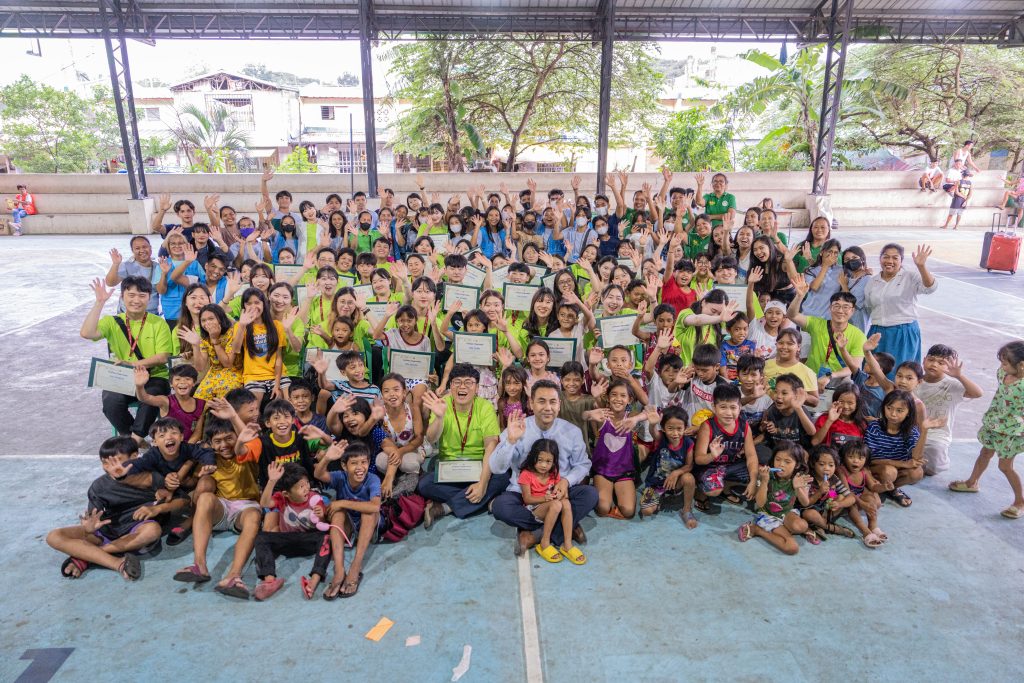 The 4th medical outreach organized by Healing Hands and co-hosted by Saint Luke Society (SLS), Jesus World Mission (JWMC) the Presbyterian Church, and the Pandi City of Bulacan was successfully conducted from July 14th to 16th providing medical care to over 1,300 residents in the slum area of Pandi, Philippines.
The Bulacan Pandi region of the Philippines is a representative slum created by relocating residents of Manila's garbage town, and most of the residents here live without access to medical care. Healing Hands regularly provides medical benefits to the needy residents in the Philippines. This time around 40 Korean volunteers and 40 Filipino volunteers visited 3 different neighborhoods in the Pandi region to provide medical service.
The Healing Hands team operated internal medicine, dentistry, oriental medicine, and pharmacy. In the internal medicine department, about 1,000 people were diagnosed with hypertension, diabetes, skin diseases, allergies, digestive diseases, infectious diseases, etc., and prescribed prescriptions. The dental department performed tooth extractions for around 400 individuals and applied fluoride treatment for cavity prevention in children.
Whereas, the oriental medicine department performed acupuncture treatment for musculoskeletal disorders and pain relief for about 200 people. In addition, health education related to hygiene, nutrition, oral health, and maternal health was provided to residents. Prior to the start of this medical service, the mayor of Pandi Enrico Roque visited and gave a welcome message, and a ceremony was held to sign an MOU between Pandi and Healing Hands.
Pastor Lee Sung-Gwang of JWMC, who is involved in missionary work in the Philippines, expressed gratitude, stating, "Medical assistance is greatly needed for the residents here. The medical outreach by Healing Hands will be a tremendous help to the local community.
Dr. Shin Myung-Seop, the representative of Healing Hands, shared his thoughts, saying, "Medical assistance is vital for the well-being and quality of life of our less fortunate neighbors. Witnessing the many residents in poor health in the Pandi area, I realized that we must not only treat diseases but also focus on education and prevention. I hope that many will show interest in and extend their helping hand to those living in challenging circumstances."